Discover more from Penny's Pages
Purposeful Ponderings about Poetry, Writing, and Life
Contentment
But godliness with contentment is great gain. For we brought nothing into the world, and we can take nothing out of it. But if we have food and clothing, we will be content with that.
Twenty years ago, I wrote this Christmas poem. It appears in my poetry collection While Bethlehem Sleeps. For me, this poem epitomizes contentment.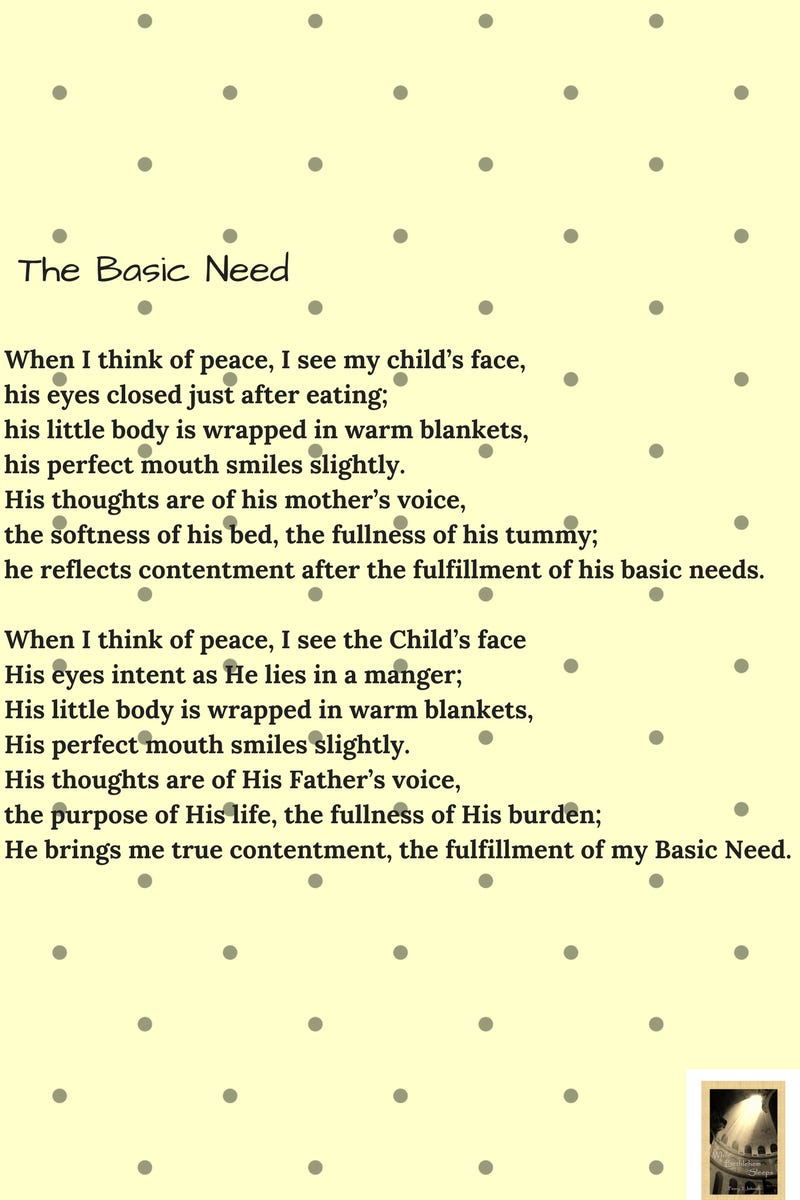 When our basic needs are met--both physically and spiritually--our emotional and mental needs fall into place. Not only that, we are able to view the changes of this world with calm regard rather than reckless calamity.
"I am leaving you with a gift—peace of mind and heart. And the peace I give is a gift the world cannot give. So don't be troubled or afraid."