Updated Blog Domains
Click on the blog titles below to be linked to their new domains!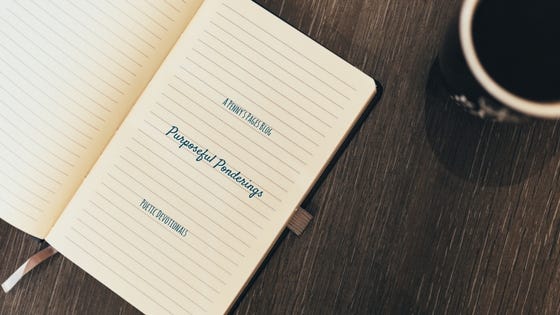 About Purposeful Ponderings: Poetic Devotionals
Purposeful Ponderings: Poetic Devotionals comprise original poems and prayers based on scripture. Readers are encouraged to add these short devotionals imposed on a thematic image or series of images to their daily routine.
God's poetry is the most divine. It is a source of solace, reflection, and wisdom. These are the songs of the souls who penned them from God's direct inspiration while they lived through their experiences. They are the words we learn to memorize as children, but more importantly, cling to through our adult circumstances. These are the words we know because they suture our broken hearts.
For these reasons, I have decided that for my weekend posts I will write an expounded lesson about one of the Psalms, another book of biblical poetry, or a portion of poetic prayer set apart from the biblical narrative.
Blessings to all who read and glory to God alone. May my ponderings encourage your purpose.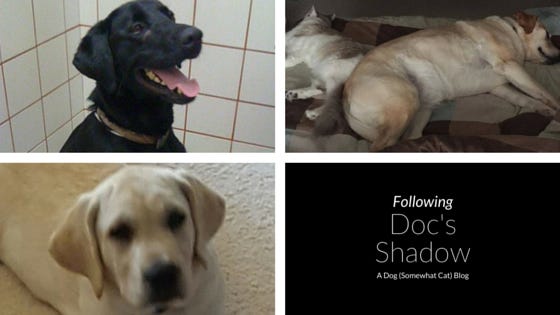 About Following Doc's Shadow: A Dog (Somewhat Cat) Blog
Purpose:
To chronicle my pets' lives through a photo-journal highlighting persona poetry and anecdotal captions for photographs, videos, and illustrations.

To build awareness about canine rescue.

To encourage behavior education and breed research for pet and owner well-being.

To promote reputable, supportive websites and organizations.
Social Media:
Create of a responsive, photo-journal themed WordPress site.

Link a Facebook Page to the WordPress site.

Connect with trainers, breeders, and dog-lovers.

Reblog pet stories, photos, and websites (with permission and discretion).