Discover more from Penny's Pages
Purposeful Ponderings about Poetry, Writing, and Life
What I Never Forget to Always Say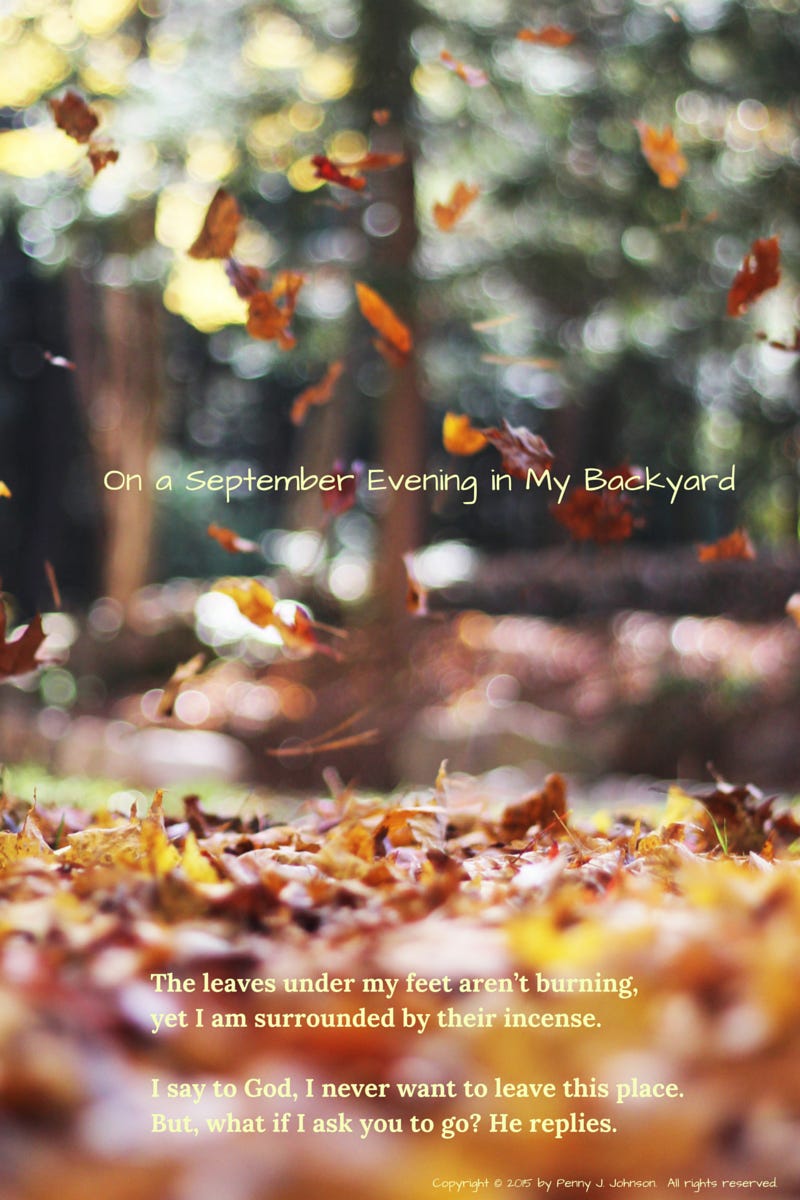 I remember this moment. I practically said these words out loud. Maybe I did. His words were just as clear right back at me. I hear the crunch of them as if I am still striding through the leaves, kicking them around.
An excerpt from this next conversation happened not long afterwards.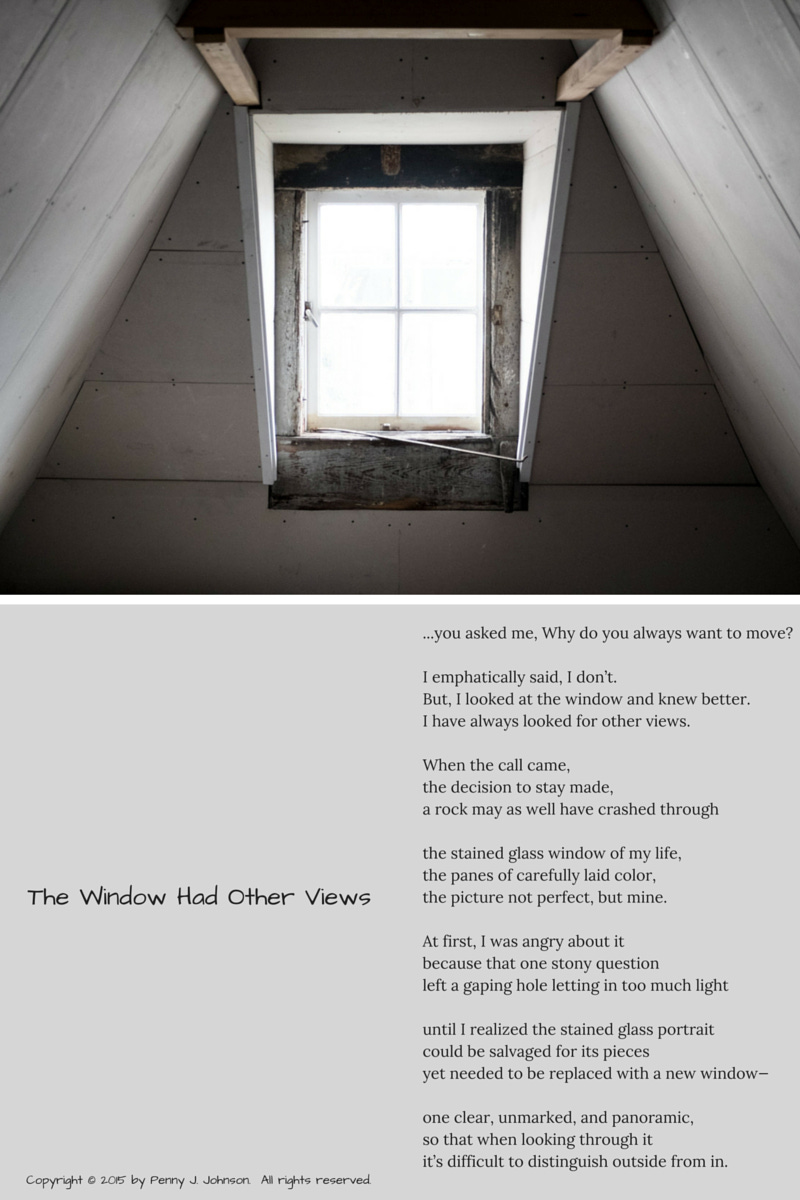 My discerning husband is excellent at going for my jugular issues without killing our relationship or moments like this one. While he grew up living within the same ten-mile radius, I moved at critical transition points. The longest I had lived in a house was six years, and, at the time of this poem, we were approaching our seventh year in the home we had built together.
As it happened--rather as God had planned it--this house is located within a ten-mile radius of my favorite house, the one featured on the cover of Where Dreams Abide. We are still living there and approaching our sixteenth anniversary. I have now far-surpassed my husband in living my life within the same ten-mile radius.
Yet, we have had to learn to stay and go in other ways. A tree may be rooted, but every year brings necessary change.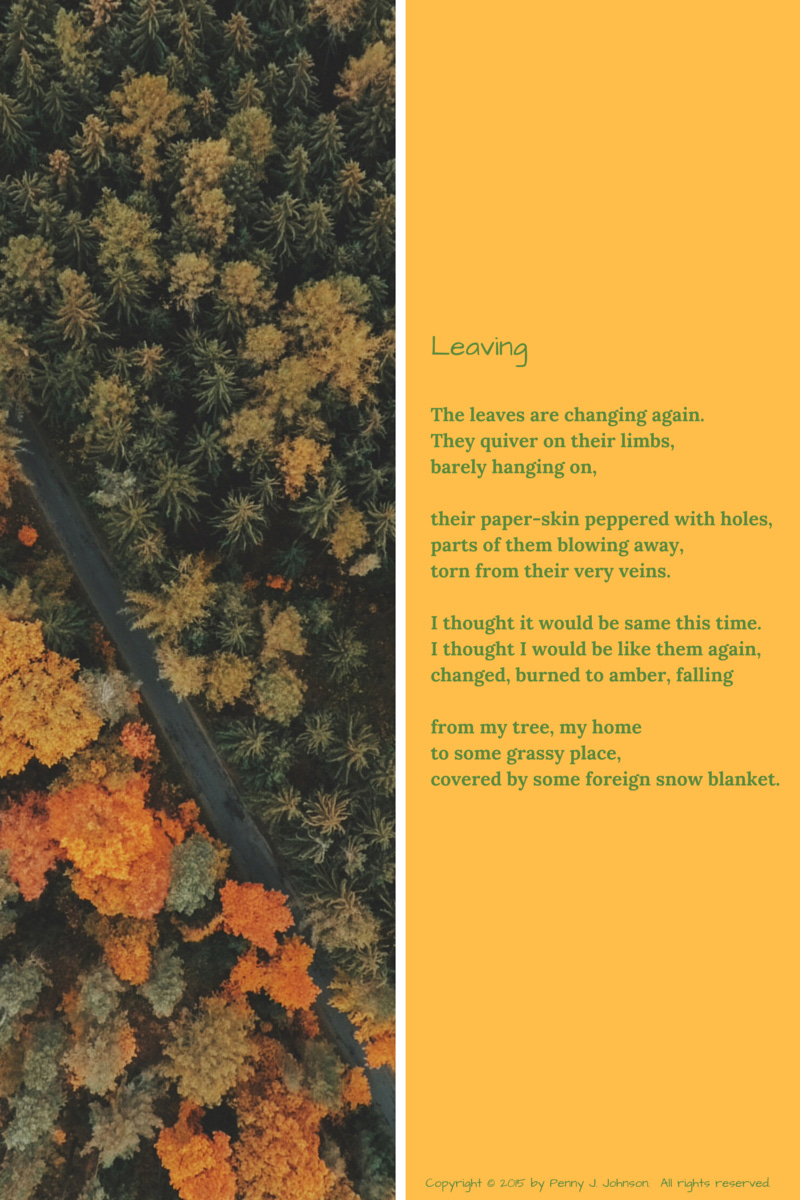 Our seventeenth year in our home will be the similar in those differences.We may see it coming as in a noticeable change of season. We may be blindsided by a shattering pane. But, here is what I never forget to always say. I learned to say it when I was twelve just before my family moved from our second home within my ten-mile radius to St. Louis, Missouri.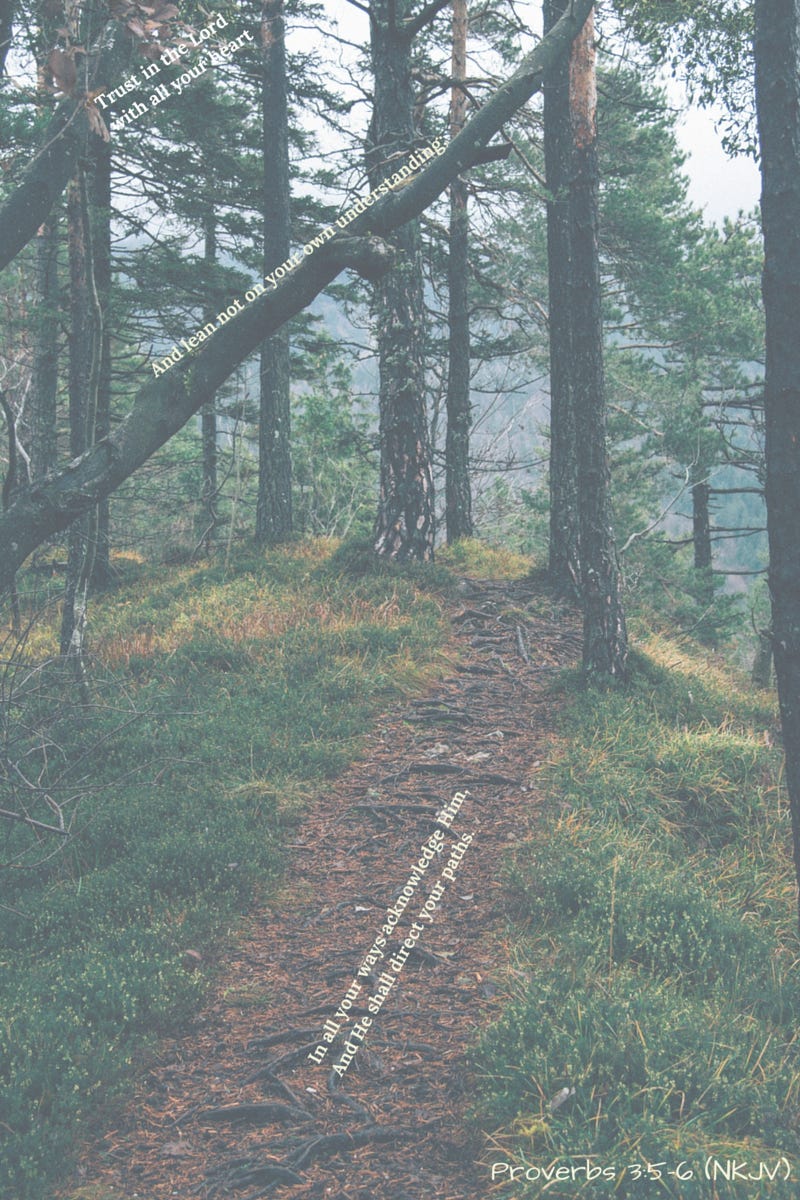 When I was fourteen, I wrote my first poem titled "Homeward Bound." The theme was my return to the same neighborhood my family had lived in before St. Louis. We did return to Minnesota, although to a completely different neighbor. I met my husband within his ten-mile radius. In our seventh year of marriage, we moved to mine.
That's why, within this ever-changing life, I must remember that one thing I can never forget to always say.